Royal Mail – Patcham Delivery Office
This website will give you more information about our proposals for a brand-new delivery office in Patcham (off Vale Avenue near the Patcham Interchange (A23/A27) which will serve the City of Brighton & Hove.
Here you will find up to date information on our proposals and the programme timetable, answers to FAQs, changes since the public consultation, and methods to get in contact with the development team.
Following submission of a planning application to Brighton and Hove City Council in July 2022, Royal Mail has reflected on the feedback we have received from stakeholders.
Royal Mail has recently submitted updated traffic surveys and environmental information as well as a revised plan showing changes to the vehicular access to the site to Brighton & Hove Council and is now awaiting decision from the council on the planning application.
A community newsletter was delivered to over 2,500 local properties during the week commencing 3 July 2023 to re-engage with local residents and other stakeholders. It provides information on changes to the application, signposting to this website, and our contact details.
Royal Mail is committed to transparency and any further updates to the progress of this planning application will appear on this website.
Why is Royal Mail moving?
Royal Mail's delivery offices in Brighton and Hove serve around 121,000 residential and business addresses in the BN1, BN2, BN3, BN45, BN50 and BN52 postcode areas. Moving to a purpose-built site at Patcham Interchange that will secure long-term jobs in the city and improve the Royal Mail service for the people of Brighton & Hove for many years to come.
A new Patcham deliver office would consolidate the services from two current sites – North Road in Brighton and Denmark Villas in Hove.
Royal Mail now delivers many more parcels and far fewer letters. This means we have to review our delivery office estate to ensure we have the right facilities to deliver to our customers. The current sites do not have the right space, access, and facilities to support this. They are also unable to facilitate a fully electric fleet, which Royal Mail is rolling out to reduce operational carbon emissions.
Royal Mail's current sites at North Road and Denmark Villas are also allocated in the council's City Plan for the delivery of housing, potentially providing hundreds of much-needed homes for the benefit of the whole city. This can only be delivered if Royal Mail moves to another, more suitable delivery office in the city.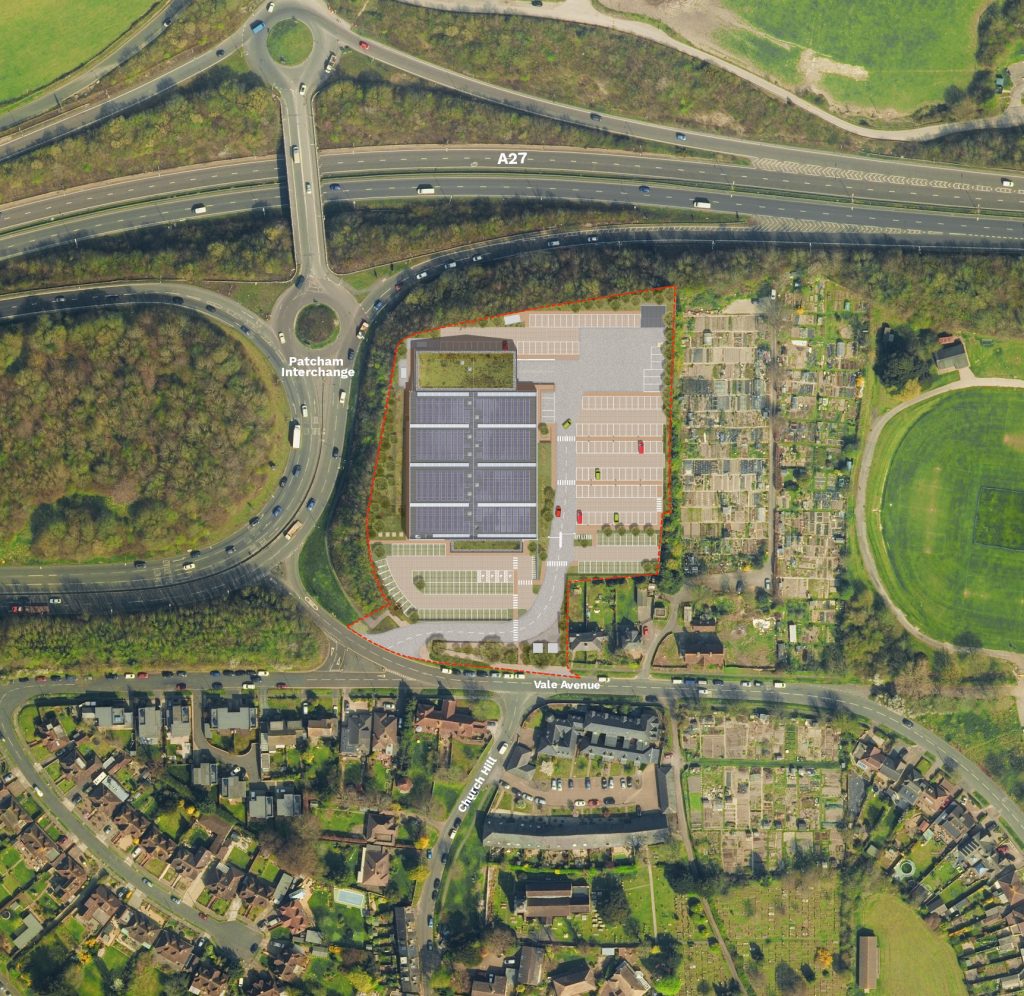 Why Patcham?
Royal Mail has been searching for a new home for a delivery office for some time. The Patcham site is the only one suitable to preserve the Royal Mail service to Brighton & Hove. It is currently owned by Brighton & Hove Council and has been vacant for many years despite being marketed for various commercial uses.
The Patcham site benefits include:
→ Major road connections to Gatwick Mail Centre (which serves the Brighton and Hove delivery offices) via the A23
→ An out-of-town location, adjacent to the A27, away from the homes and the city centre, reducing Royal Mail vehicle journeys and distances in Brighton & Hove, and allowing large vehicles to be directed toward the highway network immediately
→ Reduce total distance travelled by HGVs by 50 percent.
→ Switch from diesel to a fully electric LGV fleet of 132 vehicles, eliminating operational CO2.
→ An opportunity to regenerate a long-underused (Over 25 years) site that is providing no significant benefit to the council or the city currently
→ A positive planning policy environment – the site is allocated in the City Plan for employment uses, indicating that this proposal is consistent with the city's needs and aims
Contact Us
As well as the FAQ answers on this website, we are happy to receive comments and questions via the methods below:
royalmailpatcham@secnewgate.co.uk
FREEPOST Royal Mail Patcham